Posted by Hans in


Pinterest is a rapid growing website. Started in December 2009, it has become the third largest social network in the United States. Its unique pinboard-style design attracted many designers to develop Pinterest Clone Scripts. Hundreds of Pinterest Clone sites were set up using these scripts. Some of them performed quite well in terms of traffic growth.
I have followed these scripts for a while and today I will show you 10 most popular Pinterest Clone Scripts and have a review one by one. If you happened using one of them or have another one for recommendation, don't hesitate to drop a line in the comment.
1. Pintastic


Pintastic claimed using a framework that is specifically optimized to work under extreme high loads, generating millions of database requests per second. It was written in a way that will allow you to use Cloud hosting – Amazon S3.
A Pinmarklet that allows users to share content directly from the website the media is located on. A "Pinit" button for integrating into websites for content sharing. Pintastic also has a Banner managment system in order to create VIP pins that remain at the top of the website. A HTML 5 Web app is also available for Pintastic.
It claimed complete Facebook and Twitter integration. But it seems the facebook app does not work for me when I test it.
Price starts at $599 with minimum features. It costs about $2000 to have full features incl. removing brand link to their site. It's also possible to invite Pintastic team to customize design to make your site look awesome. It costs another $1400.
2. Social Pinboard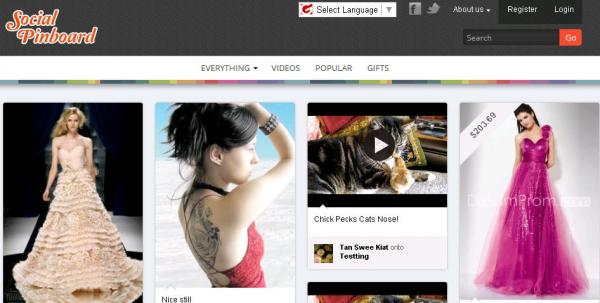 Developed by apptha, Social Pinboard is a Pin Board script built upon Joomla CMS. So it's easy to install and maintain. Users can upload videos as pins, categorize most liked pins/ most re-pinned items as popular and Tweet / Email their favorite pins, etc. It also provides Pin It Bookmarklet to make it easy to upload images. An iPhone App and Android App is available to get Mobile version.
Price – $249 for 1 domain licence.
3. Pinderful

Pinderful is a Pinterest clone script developed by cogzidel. It has integration with Facebook and twitter and also has a Mobile version for option.
Price – web version for $299 and web + mobile apps for $599.
4. Pinterestcopy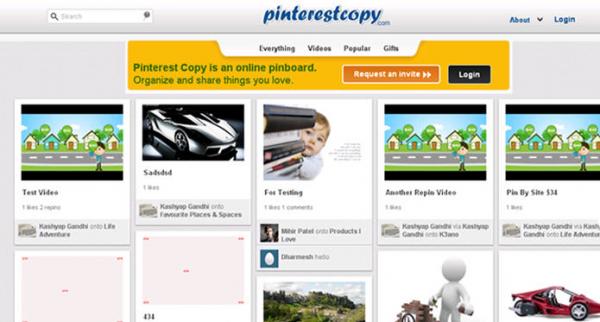 Pinterestcopy is another Pinterest clone script with many features – Multi Language Support, Search Engine Friendly URLs, allow user to share pin on Facebook, Twitter and Email to their favorite pins, "Pin-It" Button to start pinning on board, Pin it bookmarklet, Extensions for browser-based pinning, report mamangement, anti-spam management, etc.
.
Price – $199 for basic package and $1099 for entended package.
5. PinterestClone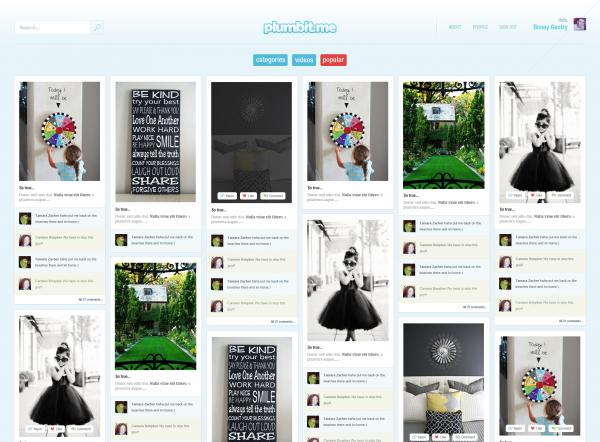 PinterestClone is developed by Softlinch inc. It support multi-language. Pin it bookmarklet is available to make it easy to upload images. Pins can be shared Share with Facebook, Twitter. Ad management system is available to manage the ads.
Price – $499 for standard package.
6. Gripsell Pin Board Script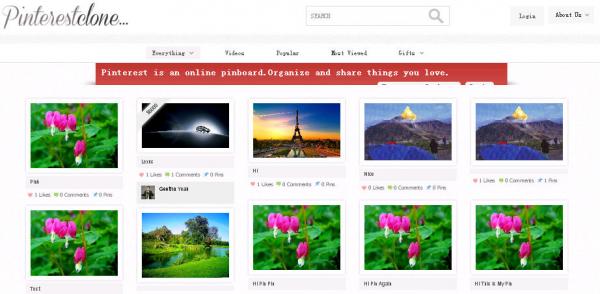 Gripsell Pin Board Script is built on CakePHP Framework. Except general features like Create boards, pins, social media integration like facebook and twitter, liking, repinning and commenting, Admin can manage the setting like SMTP, Facebook APP details, Twitter APP Details and also Admin Email Id.
Price – $275 for Lifetime License of single domain.
7. Pinboard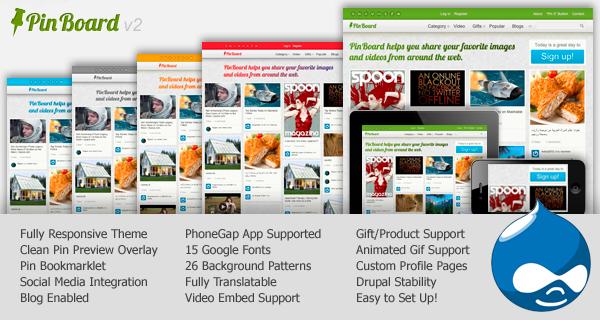 But PinBoard is built entirely using Drupal, the powerful, open source CMS. PinBoard comes with a simple installation profile that quickly helps you set up the theme within just a few short steps. The PinBoard theme also combines flexibility, unique customizations, and a clean design built on a fully-enabled mobile design.
It provides Pin bookmarklet button (add to IE, Firefox, Chrome, or Safari browsers), Facebook Twitter login integration. Using standard Drupal translation modules, you can translate PinBoard to your language. iPad, iPhone, Android compatible.
Price – $229
8. Pinnect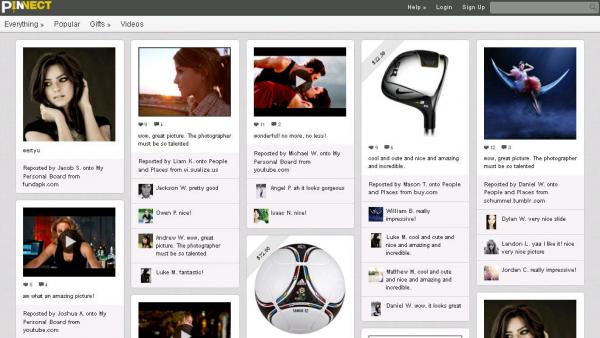 Pinnect is introdiced by UniProgy. With an online installer, it's easy for installation. Full source code enables you to modify absolutely every aspect of your site including design and programming. Besides the base features, Pinnect has exetended modules, such as social module, ads module, gift module, cloud module, etc.
Price – $320 to $405 for different features.
9. Pinboarding Pro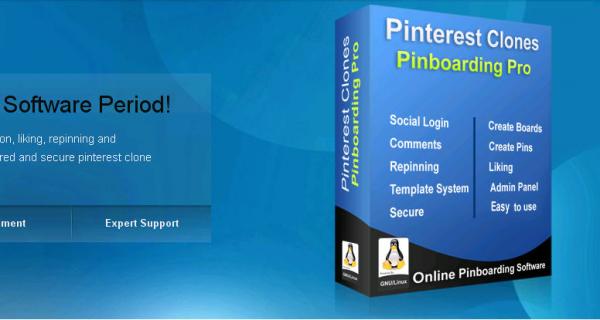 Pinboarding Pro is built on PHP-based framework with 100% Open Source Code. Firefox and Chrome extensions for browser-based pinning. Share with facebook, twitter, and email. PinIt-Button. Pinning of YouTube-Videos. Pinning of Vimeo-Videos
Price – $199.99
10. PinMeScript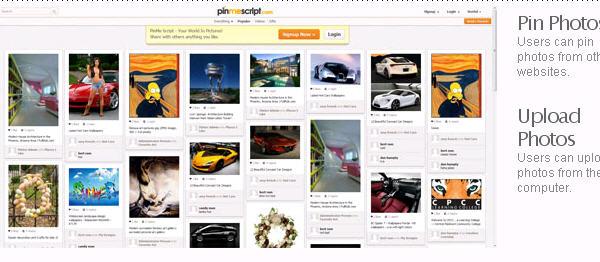 PinMeScript is a Pinterest clone script developed by scriptolution. Multi-language support, email notification, Manage Invitiation Requests, Gifts – Pins with a price, etc
Price – $299 to $800 for different offers.
Posted in Review using the Tags: Pinterest Clone, Pinterest Clone Script, Pinterest Clone Scripts
Related Posts
---

See all posts by Hans
Related articles